When

Thursday February 16, 2012
10am - 7pm
Friday February 17, 2012
10am - 7pm


Where

Calit2 Auditorium, Atkinson Hall
UC San Diego, La Jolla campus


read more ...
Informal Market Worlds I
an international research forum on the trading places of urban informalities
at UCSD - University of California San Diego

download ALL documents (synopsis, programme, abstracts and bios, itinerary) in one pdf


---
download
programme
(pdf)
download
abstracts and bios
(pdf)
There will be the opportunity to join a tour to the South Bay Swap Meet in San Diego and the Mercado Sobre Ruedas Otay and Mercado de Artesanias de La Linea markets in Tijuana on Saturday, February 18, 2012.
If you would like to be a part of this mobile conversation, please RSVP to:
cognate.collective@gmail.com
. There is a cost of $25/person to cover transportation costs.
download
itinerary
(pdf)
Co-organised by
Center for Urban Ecology
Center on Global Justice
University of California San Diego

and FWF research project
Other Markets


Supported by
Visual Arts Department
and Calit2
University of California San Diego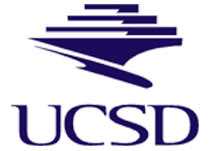 the Department of Visual Cultures



and the
Austrian Science Fund - FWF